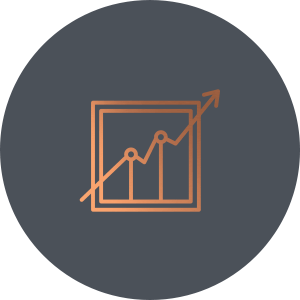 Health economics, epidemiology, outcomes research and real-world studies to build evidence that quantifies product value.
The evidence for drug safety and efficacy is usually derived from randomized controlled trials, and while this data is important for payers and regulators, it doesn't necessarily reflect real-world use. This is because patients in clinical trials are often carefully selected, they may also receive more day-to-day support, and their compliance closely monitored. Real-world data reflects the everyday use of therapeutics more closely, and is therefore important in creating and strengthening value propositions and understanding real economic benefits. Regulatory authorities and health technology assessment (HTA) bodies are increasingly seeing the value of real-world data, and payers and physicians use the evidence provided by real world data to understand the value offered by a new product.
At Valid Insight, we use a variety of approaches to develop an effective clinical and economic evidence base to optimise and sustain product value. We can design and complete literature studies that provide insight into epidemiology, treatment pathways, economic and clinical outcomes, and unmet need. Our expertise and in-house technical skills mean that we can generate retrospective analyses of the real-world data held in large claims databases and electronic medical records. Sometimes retrospective data doesn't provide the insight that you need, and so we can help you to design and complete prospective observational studies that collect real-world evidence in different populations, for example based on patient-reported outcomes (PROs). These can provide information on what patients really need, as well as capturing information that would usually be missed in a standard controlled trial.
Our solutions for evidence development include:
Literature studies (incl. systematic literature review, MTC and meta-analysis)
Burden of disease models
PRO and health status instrument development and validation
Value story development, testing and optimisation
Observational studies